I wrote a post about this cool Lego business cards last years.  I found more information about it this week. Thanks to the Wall Street Journal.
In the article, the author compare the effect of this business card with the comparison battle of business cards in the movie American Psycho (2000). For the curious, I found the scene on YouTube.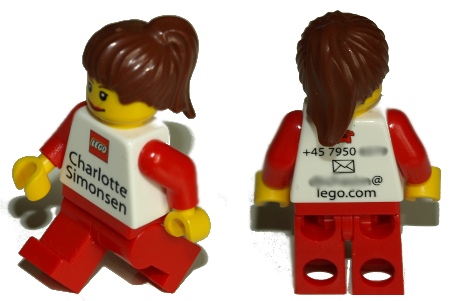 Hiding in the comments, were a link to Alexander Kjerulf's post: Coolest business card ever. He explain that only a few employees gets these minifig.
Despite the fact that I wonder how you keep them in your wallet, I'd like to have a business card as cool as this.
Share with me: Does your business card stand from the crowd like this one?
Posted by: Denis Francois Gravel
Return to front page